Our Mission
Exhibiting contemporary, abstract artwork by Minnesota artists in diverse media, Kolman & Reeb Gallery is a unique collaboration between Anita Sue Kolman, arts patron, and Jodi Reeb, artist and curator. Kolman & Reeb creates essential connections between artists and collectors.
Kolman & Reeb holds exhibitions celebrating the evolving aesthetics of the established artists it represents, with an eye toward placing those works in the homes and businesses of discerning collectors. The gallery also mentors emerging artists whose work demonstrates prowess and promise.
Kolman & Reeb Gallery has become an integral part of the Twin Cities' visual arts community. The gallery hosts and participates in open forums to advance the public's understanding of the value of art and collecting, and to advance artists' professional development. It's a community resource that invites everyone to discover the most singular artistic voices working in Minnesota today.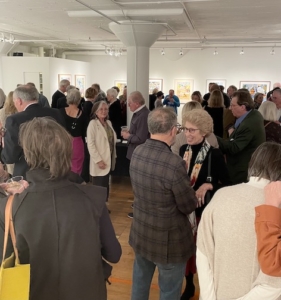 Our Principals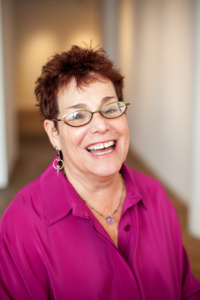 Anita Sue Kolman
Owner and Partner
Anita is an enthusiastic arts patron with a keen eye for work that elevates the everyday into the extraordinary. She's carefully selected, mentored and represented artists since 2001. She also fosters deep understanding and connections between art collectors and our artists. Anita infuses every opening event with her distinctive flair, such as encouraging visitors to create portraits on cookies or build their own ice cream sundae for dessert. Collectors and artists alike find that Anita's warmth and authenticity enhance their appreciation of art.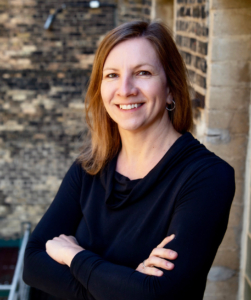 Jodi Reeb
Owner and Partner
Jodi has been an artist and a sales associate with the gallery for over ten years and a full-time artist, curator, and teacher in Minneapolis for over 25 years. Jodi skillfully curates the gallery's exhibitions through an aesthetic that combines a sophisticated understanding of both color and composition. She also loves finding good homes for great art and connecting artists and art lovers! You will often find her in clients' homes personally hanging their new purchases. Gallery patrons relish her enthusiasm and energy, and her passion for art.